Our Visionaries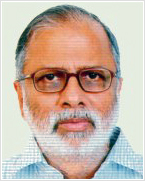 Mr. Vivek Bharat Ram
Mr. Vivek Bharat Ram, the youngest of the three sons of Dr. Bharat Ram, holds a B.S. Industrial Engineering degree from the University of Michigan, Ann Arbor, Michigan, USA. He became the Chairman and Senior Managing Director of DCM Benetton India Ltd. And Chairman of Shri Ram Global Enterprises Ltd. Currently, he is the Chairman of Shri Ram New Horizons Limited and Shri Ram Education Trust (SRET).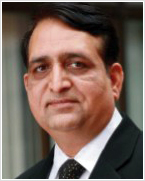 Mr. Ajay Kumar Sharma
Mr. Ajay Kumar Sharma, an alumnus of Delhi's Hansraj College and holder of a Post Graduate Diploma in Marketing & Management from Russia, has spent over 3 decades with the Shri Ram Group. He has been associated with prestigious ventures such as DCM Toyota, DCM Daewoo, DCM Benetton etc. Mr. Sharma is one of the founder promoters and Managing Director of Shri Ram New Horizons Ltd., a company established in 2002 as a joint venture with the world's largest training company, New Horizons of USA. As the MD of the company, he envisions helping the youth of the country realize their dreams through education, training and placement services. Sharma is also a trustee of the Akshar Cultural Trust, Shri Ram Education Trust and Shri Ram Centennial Education Foundation.